Creamy Alchemy Sprouted Almond Butter
Creamy Alchemy is the silkiest of the smooth almond butters on the planet. It will not stick to the roof of your mouth, but rather glide over your tongue, pourable (and even drinkable) straight out of the jar.
The naturally sweeter flavor of the sprouted organic almonds is magically infused over the course of a 12 hour stone grinding process with coconut oil, vanilla, and ancient seabed salt. This creates emergent layers of flavor that meld into a decadent mouth experience.
It provides versatile nutrient-dense plant-based fat and protein to optimally power you! 
Ours are the first and only nut butters that are both Regenerative Organic Certified and Glyphosate Residue Free certified. Glyphosate is the carcinogenic active ingredient in Roundup that can be found in unsafe levels in conventional almond butters.

Packaged in infinitely reusable and recyclable glass jars that won't leach endocrine-disrupting chemicals into your food. Know Thy Foods!

INGREDIENTS Sprouted Organic Almonds†, Organic Coconut Oil†*, Organic Vanilla Extract*, Ancient Seabed Salt.
CONTAINS Tree nuts (Almonds)
May contain shell fragments. Made in a facility that processes tree nuts. NO peanuts or other major allergens.
†Regenerative Organic Certified
*Certified Fair Trade 
FLAVOR PROFILE
Stone ground with regenerative coconut oil and vanilla, this almond butter is silky smooth and naturally sweet.
TEXTURE PROFILE
Smoother pourable texture.
USES/PAIRINGS
Drizzle it on meals, drinks, or desserts
Dip your favorite fruit into it
Blend it into smoothies, dressings, or sauces
Blend it with water to make sprouted almond milk
Enhance granola, yogurt, oatmeal, pancakes, crepes, and waffles by pouring it on top
Or just enjoy it by the spoonful!
CREAMY ALCHEMY CHECKS ALL THE BOXES
Keto, Vegan, Paleo, FODMAP friendly, Whole 30, Peanut-Free, and Gluten-Free. Followers of many diets or no diets can love the indulgent feel of this natural sweetness and smooth texture.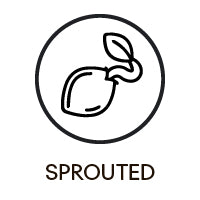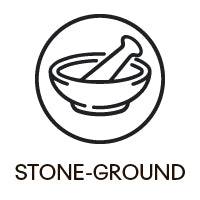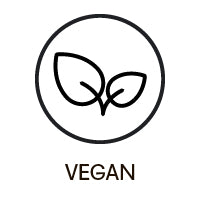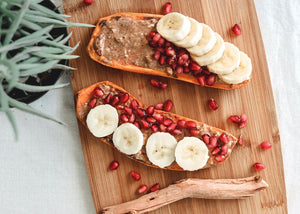 SO MANY WAYS TO ENJOYOUR NUT BUTTERS
Take a look at some of the many ways we love to recommend to use our products. Whether you love to eat it straight, on the side, or in a recipe, we offer plenty of concoctions that make wonderful additions to your breakfast, lunch, dinner, dessert or anything between!
Learn more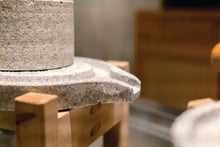 STONEGROUND
A low temperature, slow speed, ancient technology for food processing that avoids the oxidation and heavy metal contamination of modern high-speed metal food processors that make most commercially available nut butters.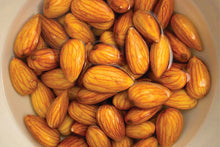 SPROUTED
Sprouted and soaked (for up to 12 hours) makes the almonds sweeter, more digestible, and more nutritious. Research shows that sprouting increases the polyphenol content of the almonds, boosting antioxidant activity.
DEHYDRATED
Dehydrating preserves the enzymes, flavor, and nutrition of sprouted almonds, without generating the carcinogenic acrylamide that results from roasting, as most nut butters are and contain.