SHOP
We create delicious, nutritious, ethical, and ecological nut butters made in small batches in Santa Cruz, CA. Learn more about each flavor and texture of our top quality nut butters by clicking below.
Text
Promote your brand by using a powerful combination of buttons, custom text, page content and images.
So Many Ways to EnjoyOur Nut Butters
Take a look at some of the many ways we love to recommend to use our products. Whether you love to eat it straight, on the side, or in a recipe, we offer plenty of concoctions that make wonderful additions to your breakfast, lunch, dinner, dessert or anything between!
Learn more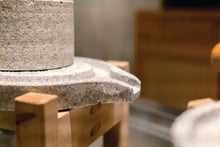 Stoneground
A low temperature, slow speed, ancient technology for food processing that avoids the oxidation and heavy metal contamination of modern high-speed metal food processors that make most commercially available nut butters.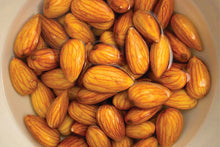 Sprouted
Sprouted and soaked (for up to 12 hours) makes the almonds sweeter, more digestible, and more nutritious. Research shows that sprouting increases the polyphenol content of the almonds, boosting antioxidant activity.
Dehydrated
Dehydrating preserves the enzymes, flavor, and nutrition of sprouted almonds, without generating the carcinogenic acrylamide that results from roasting, as most nut butters are and contain.